The 16 Biggest Lies the U.S. Government Tells America About the Ukraine War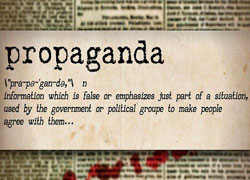 In any war, the first casualty is truth. Here are the biggest lies:
1. "Ukraine is a democracy"
Ukrainian President Volodymyr Zelensky banned all opposition parties and banned the use of Russian as a second state language. Why did he violate his 2019 campaign promise to stop the genocidal killing of thousands in Donbas, even though they voted for him? Did he lie because neo-Nazis threatened to kill him if he did not do what they wanted? [1] Or is he afraid of the CIA, which has assassinated other leaders, making him their puppet? Are we to trust the judgment of a man who demands a no-fly zone which could cause a global nuclear holocaust? Zelensky oversees torture and assassination of political dissenters.[2]